Utility Billing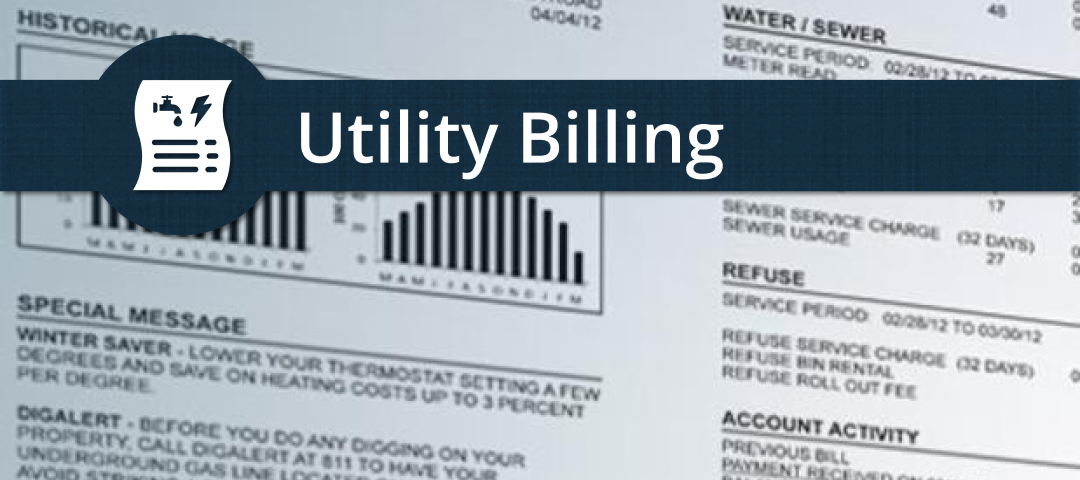 About the Utility Billing Department
The Utility Billing Department at the City of Denham Springs manages billing for city services such as gas, water, wastewater, and sanitation. Our team ensures that residents are accurately charged for their usage, coordinates with the heads of each utility department, and provides a robust and reliable billing system.
Billing and Services Information
For questions or concerns related to billing, applying for new utility services, or initiating new construction projects, please direct your inquiries to the Utility Billing Department. You can reach them directly at (225) 667-8330.
Online Payments
The City of Denham Springs Utility Billing Department is pleased to offer the convenience of online payments. You can pay for your utility bill anytime, 24/7. We also provide a secure payment option for traffic citation fines.
Privacy Notice
We value your privacy and take steps to protect your information both online and offline. Any information collected on this site will be used only for purposes of fulfilling your request, such as processing a payment. We will not sell, rent or share your information with any third party outside of our organization.
Refund Policy
Please note that all transactions submitted to this site are non-refundable. If you have any queries about a previously submitted transaction, please contact us immediately.
Payment/Account Information
After your payment is submitted, it will be posted to your account within 48 business hours. If you have any questions about your current balance or when your payment will be applied, please contact us.
Documents
Location
116 North Range Ave,
Denham Springs, LA 70726
Hours
MON-THU: 7:00 AM - 5:30 PM
SAT-SUN: Closed